Should I Buy or Lease?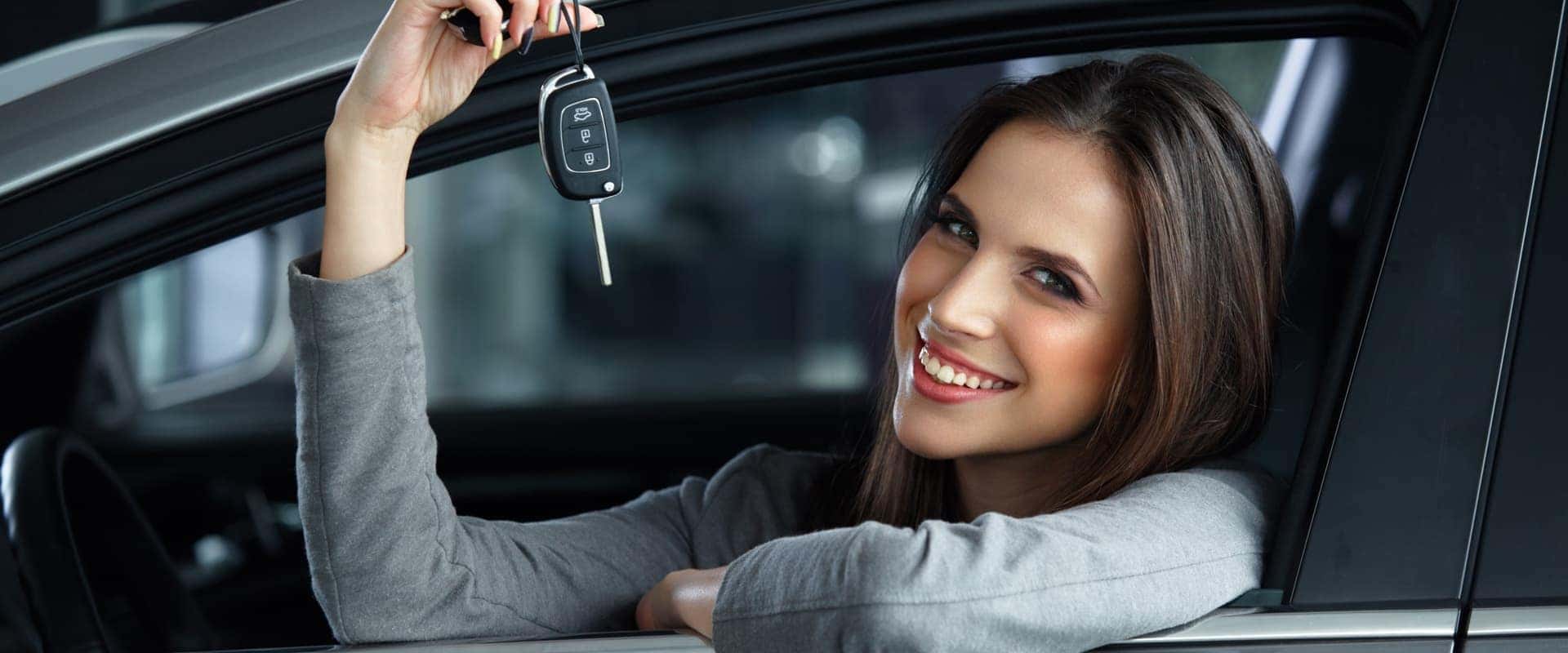 Not sure if buying vs leasing is right for you? Trying to figure out which option is best for your Manhattan commute can be difficult, but at Mazda of New Rochelle, we are here to help. There are many benefits to leasing and buying, but the decision will ultimately come down to your specific needs. A few things to consider are how much you can afford per month as well as what you look for in a new Mazda. Explore the benefits of both to find out whether financing vs leasing is right for you!
Advantages of Buying or Financing
Financing Options – Compared to leasing, the financing process is considerably more straightforward. Additionally, if you are considering a new model like the Mazda3, you don't need an excellent credit score. Not happy with your financing rate? You can refinance your loan to lower your monthly interest rate and ultimately your monthly payments.
Lest Cost – Buying a new Mazda vehicle may seem more expensive in the short term, but you can actually save money over time while you pay off your loan. Because the vehicle is yours, it becomes less and less expensive while you own it.
Drive As Many Miles As You Want – White Plains drivers who expect to do a lot of driving may want to seriously consider buying or financing over leasing. Leasing often places mileage restrictions on your purchase.
Customization – Buying a vehicle means it's yours completely. This means you are free to do with the vehicle what you please. There are no restrictions on how it's modified, decorated, etc. Want to change the color or add new features? When you buy, those options are available to you!
You Can Sell – When you lease a car, you are essentially agreeing to rent the car for a set period of time. However, when you buy, the car is yours, meaning you can sell it at any time.
Advantages of Leasing
Lower Payments – Lease payments are almost always lower than they would be if you decided to outright buy or finance the same vehicle.
Less Sales Tax – In most states, leasing a vehicle will lower the sales tax. In some areas, you only have to pay tax on the amount you put forth in the down payment and for the monthly payments.
Trade-Ins – When your lease agreement is over, the process of getting your next leased vehicle is simple. Head to your local New Rochelle dealership, pay any remaining fees, and drive away in your next vehicle of choice.
Great Coverage – Warranty coverage and maintenance is a breeze when leasing, as any issue that pops up under your warranty, as long as you don't go over the mileage limit, is covered.
Options – Leasing allows you to stay in the newest models with the most up-to-date tech every time you lease a new vehicle. You'll have tons of options and be able to find the perfect model and features for you.
Find Out Which Is Best for You at Mazda of New Rochelle
No matter which option you choose, let Mazda of New Rochelle help you through the process! Remember, there is no right answer. Whether you choose to buy, lease, or finance depends on your unique needs. Explore our current lease deals to help you make your decision, and contact us with any questions!
More from Mazda of New Rochelle
If you're shopping for Mazda CX-5 accessories near Bronx, take a moment to learn about the different types of popular accessories we offer at the Mazda of New Rochelle parts department. We'll also cover why you should always choose OEM over Mazda CX-5 aftermarket accessories. Once you're done reading, get in touch with Mazda of New Rochelle to review the Mazda…

The 2022 Mazda CX-5 gas mileage is a sight to behold, especially considering it offers i-ACTIV AWD® standard on all models. If you're a Bronx or Manhattan driver looking to maximize style and your budget, you'll want to consider the 2022 Mazda CX-5 MPG which keeps you away from the pump. Read on and…

A new day is dawning for electric vehicles. The 2022 Mazda MX-30 EV is coming later in 2022 and it represents a new way of thinking about automotive design. The 2022 Mazda MX-30 EV interior is crafted by the Mazda design team responsible for making some of the most inviting new vehicles on the…